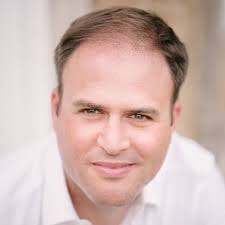 I'm Daniel Vaughan. I enable teams to deliver business value through software, rapidly and sustainably.
I am currently a Cloud Solutions Expert at HCL Cloud Native Labs in central London. I specialise in the introduction and application of a combination of industry practices, including Design Thinking, Lean Startup, agile development and continuous delivery in enterprises with solution implementation on Private and Hybrid Cloud platforms.
Much of my current technical skills were built at the European Bioinformatics Institute in Cambridge, UK where I worked on data submission systems. A highlight of which was being Technical Lead for the Ingestion team of the Human Cell Atlas Data Coordination Platform, one of the first projects at the institute to embrace public cloud technologies.
Before that I worked in a variety of software development roles at startups, enterprises and consultancies in a career that started in the late 1990s.
I am particularly passionate about community and skills development. I founded the Genome Campus Software Community and EMBL-EBI Technical Seminars Programme, bringing people together to share their ideas, expertise and perspectives. I still believe that Meetups are one of the best ways of building tech communities. Other professional interests include futurism especially around the future of work and automation.
If you know me professionally or would like to know more about my work please see my profile on LinkedIn.
If you know me socially you can connect to me on Facebook or follow me on Twitter.
If you don't know me but would like to meet for a coffee and chat please DM me on Twitter.